VIEW FROM THE BASELINE
In case you didn't pick up the
Sunday Times
, the
Daily Times
sports staff was ALL over the District One Class AAAA, AAA and A playoffs. We had a writer at all six boys basketball postseason games.
We also had staff photographer at a few of them. Here's
Bob Gurecki
's view from the baseline: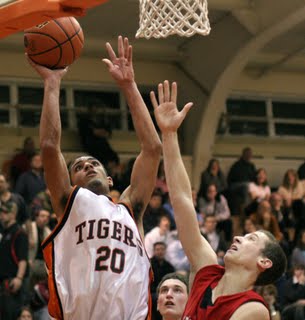 Marple Newtown's
Soutiri Sapnas
drives past a Harriton defender Wednesday during the Tigers' District One Class AAA first-round victory.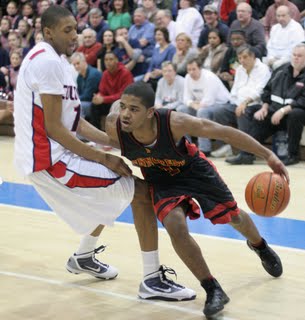 Penncrest's
Rodney Duncan
eludes Plymouth-Whitemarsh's
C.J. Aiken
Saturday in the Lions' loss to the Colonials in a District One Class AAAA quarterfinal.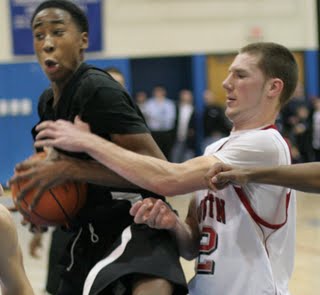 Chester's
Rondae Jefferson
tries to bring in an offensive rebound in the Clippers' District One Class AAAA quarterfinal loss to Souderton.
Labels: Bob Gurecki, Rodney Duncan, Rondae Jefferson, Soutiri Sapnas