A NEW YEAR'S RESOLUTION FOR THE BLOGOSPHERE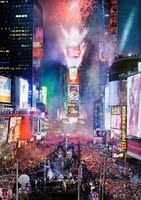 We all make them, these things we call new year's resolutions. We resolve ourselves to be better, more committed, more determined to something, anything. But we never follow through.
That changes now.
It's the early going of the boys basketball season, and it's been tough finding chances to blog about the teams and players in Delaware County. But I'm vowing right now to fix that in 2010. (Question: Is it twenty-ten, or two-thousand-and-ten? I need to get that answered post haste.)
Anyway, here's a quick-hitting recap of Wednesday's games:
---Penncrest (6-0) is Delco's lone unbeaten boys basketball team. The Lions won their own tournament behind 27 points from
Andrew Radomicki
. Is it just me or is someone different stepping up every night for coach Mike Doyle? One night it's Radomicki. The next it's
Rodney Duncan
, or
Matt Atkinson
, or
Ian Campbell
. That's a well-balanced team.
---Marple Newtown's
Soutiri Sapnas
put up 47 points in a one-point loss to Girard College. It was the third time in his career that Sapnas has eclipsed the 40-point barrier. His career-best was in the second-to-last game of the regular season a year ago, when he tossed in 49.
---The Class AAA teams in Delco are all over the place. Springfield wins four in a row to start the year, then loses four straight. Strath Haven, on a four-game winning streak, opened 2009 at 1-3. And Carroll needed overtime in its first two games.
More to come in the days to follow. Happy New Year, everyone.
Labels: Andrew Radomicki, Ian Campbell, Matt Atkinson, Rodney Duncan, Soutiri Sapnas