HAPPY HOLIDAYS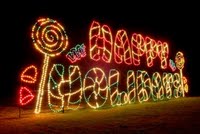 Hey, everyone. Happy Holidays from your family at the Delaware County Daily Times and Gettin' Schooled.
In the spirit of the season, here's your favorite boys basketball beat writer's holiday wish list for this current season. Enjoy:
1. A 30-points-per-game scorer.
In my two years on the job, we've gotten close with Sun Valley's
Tom Brennan
(25 ppg in '08) and Strath Haven's
Calvin Newell
(29.4 ppg in '09). There's nothing quite like seeing one player take control of a game.
2. League-championship tournaments.
I like the idea of a strong regular season deciding who hangs a banner in his gym, but there's something to be said about winning with everything at stake. You've seen the attendance totals at a January game between Penn Wood and Chester. What kind of crowd would they draw if a title was on the line? They might fill the Palestra.
3. A state championship team.
Covering playoff basketball is the best part of this job. The games matter more and you can see it in the faces of the players. I've been fortunate enough to follow the 2008 Chester Clippers and title runs by Archbishop Carroll and Penn Wood in '09. Let's get another team to play deep into March.
I'll draw the line at three wishes. Happy holidays, everyone. Enjoy the good times, the good food and the good company. Cheers!
Labels: Calvin Newell, Holiday wish list, Tom Brennan