MY BALLOT FOR THIS YEAR'S ALL-STAR LABOR CLASSIC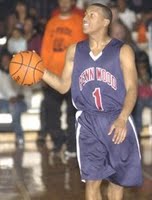 The All-Star Labor Classic isn't coming up any time soon. The annual showcase game, played in April at the conclusion of the scholastic season, puts on display the area's best seniors. And it does so while raising awareness and funds for a worthy cause - United Cerebral Palsy of Philadelphia.
But whether it be next week or in three months, the committee each year asks area reporters to make their nominations for the teams. Of course, I showed the Delco guys some love --- and snuck in a few others at the end of my ballot (including three from Holy Ghost Prep, because you can't ignore your alma mater).
Since I primarily cover suburban teams (obviously) I submitted a full roster for the Suburban Team and only a handful of others on the City All-Star team.
Here they are, in no particular order:
BOYS SUBURBAN ALL-STARS

1. Soutiri Sapnas, Marple Newtown
2. Tyree Johnson, Penn Wood (pictured)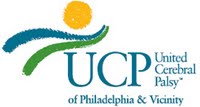 3. Andrew Radomicki, Penncrest
4. Rodney Duncan, Penncrest
5. Brian Parker, Chichester
6. Laquan Robinson, Chester
7. Cameron Gunter, Ridley
8. Will Brown, Penn Wood
9. Ryan Hanley, Marple Newtown
10. Jack Roberts, Strath Haven
11. Chris Dickerson, Glen Mills
12. Daquan Pelzer, Penn Wood
13. Alon Seltzer, Lower Merion
14. CJ Aiken, Plymouth Whitemarsh
15. Duffy Barrett, Holy Ghost Prep
16. Cameron Ayers, Germantown Academy
17. Nate Lorence, Holy Ghost Prep
18. Jesse Krasna, Pennsbury
19. Mike Byrne, Holy Ghost Prep
20. Jack O'Neill, Wissahickon
BOYS CITY ALL-STARS

1. D.J. Irving, Arch. Carroll
2. Ben Mingledough, Arch. Carroll
3. Jamal Melvin, Msgr. Bonner
4. Tony Chennault, Neumann-Goretti
5. Tyreek Duren, Neumann-Goretti
6. Rakeem Brookins, Roman Catholic
7. Tyrone Garland, Bartram
8. Shaquille Duncan, Frankford
9. Joe Nardi, St. Joseph's Prep
10. Mustafaa Jones, Neumann-Goretti
In case you're interested, this is a PDF of
the box score from last year's game
, held at La Salle University.
Labels: All-Star Labor Classic